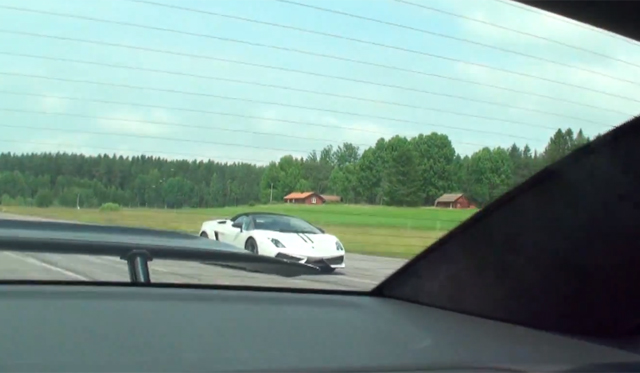 When you think about it, the Lamborghini Gallardo LP570-4 Performante and the Mercedes-Benz SL65 AMG Black Series actually do have a couple of things in common.
See both of these cars are the absolute ultimate versions of their respective regular models. The Performante is the most insane Gallardo Spyder ever while the SL65 AMG Black is the most potent variant of the SL-class.
Consequently as the following video highlights, both of these supercars match up to be quite impressive adversaries when it comes to the drag strip.
The following video was shot by m5boarddotcom on YouTube and features the two battling it out from a rolling start.
While the Mercedes-Benz SL65 AMG Black Series does in the end take victory quite easily, don't forget that it produces almost exactly 100hp more than the Performante at 661hp!