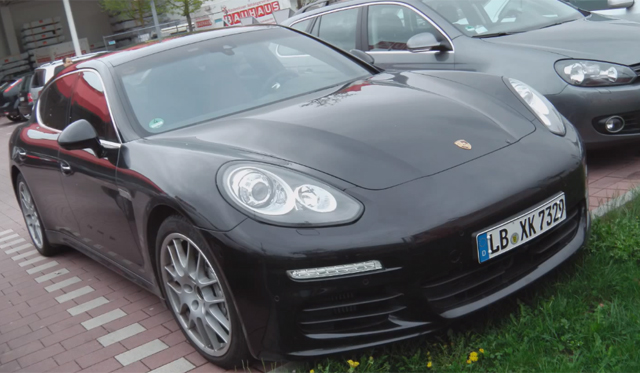 The brand new 2014 Porsche Panamera 971 series was spotted in production form in Germany for the first time a few days ago.
DrGumoLunatic on YouTube was fortunate enough to stumble on the following black example which includes all of the cosmetic and internal upgrades recently previewed in the facelifted 2014 Porsche Panamera.
This particular car seems to be being used as a prototype to finalise the last vital components before the facelifted car hits the market as it's black, features no badges and appears to have a few extra sensors here and there.
With that being said, it's believed that this is indeed the 2014 Porsche Panamera S variant which features a 420hp engine helping to propel the car to 62mph in just 5.1 seconds and onto a top speed of 287km/h.