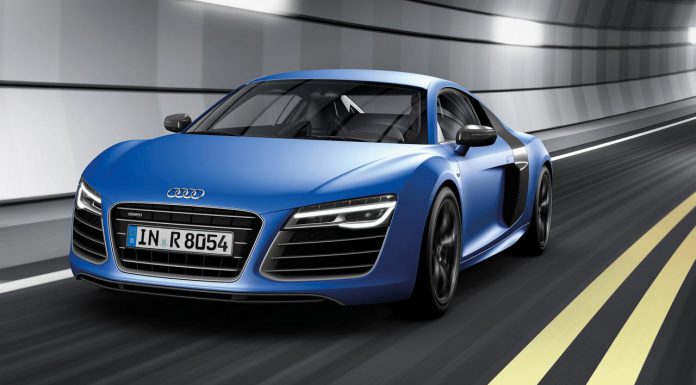 Audi has finally confirmed that the 2014 Audi R8 model range is now available in the United States and along with that news, the prices have been announced.
Prices will begin at just $114,900 for the basic Audi R8 V8 Coupe when fitted with a manual transmission. The Spyder variant then carries a slight premium over the V8 coupe bringing its price up to $128,400 when purhcased as a manual and $137,500 with the optional S tronic gearbox.
Both of these V8 powered Audi R8's then produce 430hp and 316lb-ft of torque. As a result, both hit 100km/h in under 4.5 seconds.
Next up in the range is the Audi R8 V10 which starts at $151,200 for the manual coupe and $164,700 for the manual Audi R8 V10 Spyder.
Topping out the current Audi R8 range is then the Audi R8 V10 Plus, which as this article title states, costs $170,545 for the manual and an extra $9,100 with the S Tronic transmission.