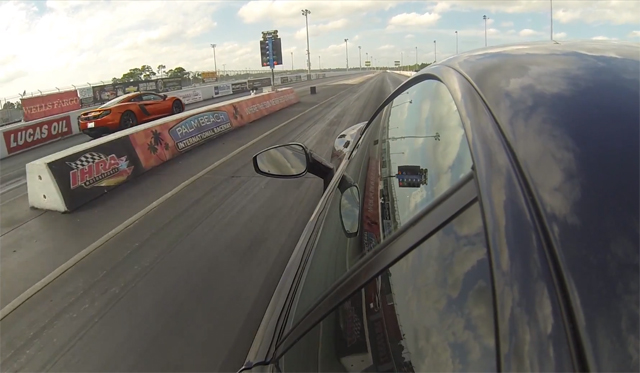 We recently brought you a clip showing the brand new McLaren MP4-12C completing the quarter mile in just 10.55 seconds an showcasing its performance capabilities and now we have another.
Such a time makes it almost as fast as the mighty Bugatti Veyron and in order to show off the acceleration capabilities of the popular British supercar again, it was recently pitted against its main rival, the Ferrari 458 Italia in a standing quarter mile drag race.
On paper, both supercars produce similar amounts of horsepower and torque (with a slight advantage to the McLaren MP4-12C), cost about the same and are essentially the perfect rivals.
However, as this clip shows, the extremely advanced traction and launch control systems of the McLaren MP4-12C as well as the immediacy of its shifts and the instant power provided by the twin-turbo 3.8-liter V8 engine help it to sprint away with the victory as if it was simply facing an everyday sedan!