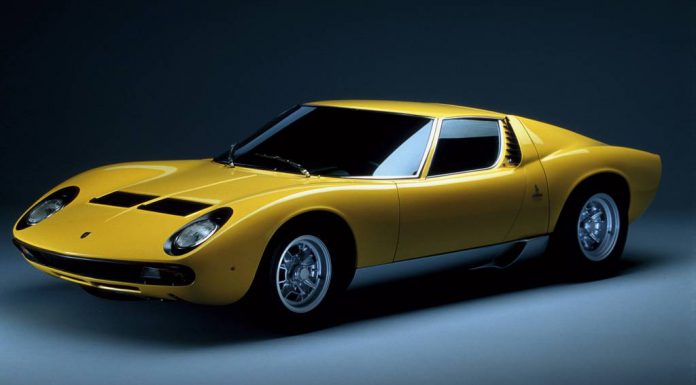 As I'm sure you already know, 2013 marks the 50th anniversary of the legendary Porsche 911. However, this year also represents the same half-century milestone for the Lamborghini brand and in order to continue its celebrations, Automobili Lamborghini has released details of what it's showcasing at the Techno Classica 2013 fair at Essen.
Two of Lamborghini's earliest supercars will be on display, with the 1964 Lamborghini 350 GT and the 1972 Lamborghini Miura P400 SV set to showcase the infant years of what's gone onto become an extremely successful Italian supercar manufacturer.
Both of the cars to be featured at Techno Classica 2013 will come from the Lamborghini Museum in Sant'Agata Bolognese, Italy while an expert for replacement parts for classic cars will also be on hand to provide interested attendees vital information about spare parts for early Lamborghini models.
As a quick reminder, the 1964 Lamborghini 350 GT featured a small capacity, 3.5-liter V12 engine delivering 280hp and helping to launch the car to a top speed of 250km/h.
On the other hand, the Lamborghini Miura P400 SV debuted with a 3.0-liter V12 engine pumping out an extremely impressive 385hp. As a result, the Miura SV could hit a top speed of 290km/h!