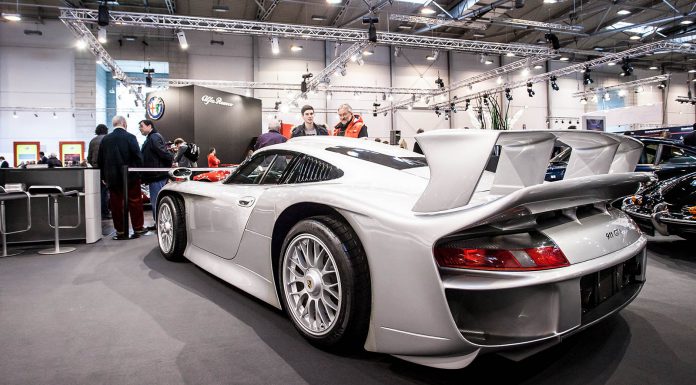 The Techno Classica 2013 is ongoing in Essen and we brought you the first set of photos from the show courtesy of Brabus. We also did a preview of what Bugatti is showing in the show and the latest from the show comes from Murphy Photography who did a photoshoot of several cars. They include the Aston Martin DB7 Zagato, Alfa Romeos, Porsche classic cars, Ferrari barrage of classics and its Italian counterpart Lamborghini with classics such as the Lamborghini Miura.
One particular car in this set attracts more attention, it's the Porsche 911 GT1, a car built out of requirements for Porsche to join the GT1 racing class as part of homologation. As a result, 25 cars were built. The car featured parts from the 993 and 962 series of the 911 including the water cooled engine of the 962 series. The detuned flat six had a total of 537hp from the 592hp of the race version; it could do a 0-100 in just 3.9 seconds and a top speed of 308 km/h.
Techno Classica Essen is one of the most successful car shows in the world, for example, in 2011, it received a total of 1,200 exhibitors from 41 different nations and as a result, it had a total of 181,400 visitors.