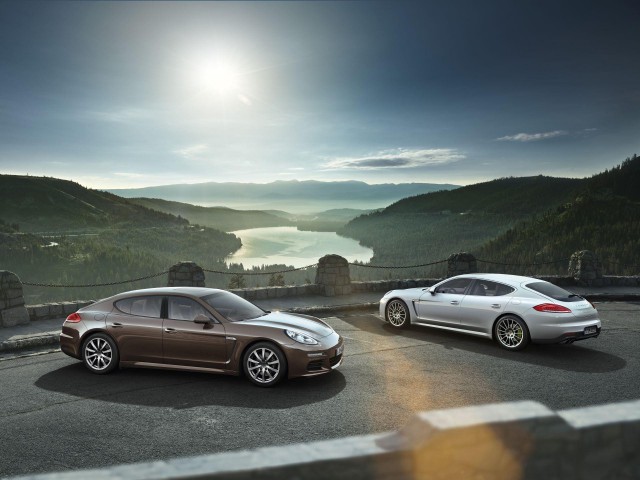 We recently told you of the new range of Porsche Panamera that Porsche has announced, expected in 2014 and they included the Porsche Panamera S E-Hybrid, a Porsche Panamera Turbo Executive and a Porsche Panamera 4S all which will show at the forthcoming Shanghai Auto Show 2013 on April 21. There are new images of the same cars available and they emphasize the styling explained earlier on.
In these photos, Porsche reveals these models in different locations showcasing their interior styling, exterior styling and even the different colors available. There is also a Porsche Panamera GTS which shows a very exquisite interior. Porsche announced that the new Panamera S E-Hybrid comes with a more powerful electric motor, a higher-performance battery that supplies more energy and the ability to charge it externally from the electrical grid.
The two new Gran Turismo ranges which include the Porsche Panamera Turbo Executive and the Panamera 4S Executive define a whole new set of changes. First is noticed in the powerhouse where Porsche has stripped off two cylinders from the previous 4.8 liter V8 to a new 3 liters V6 engine fed by two turbochargers. This does not only see an improved performance but also an 18 per cent better fuel economy compared to the V8 engine. There is 20hp more power and 20Nm more torque in the new V6 setup.