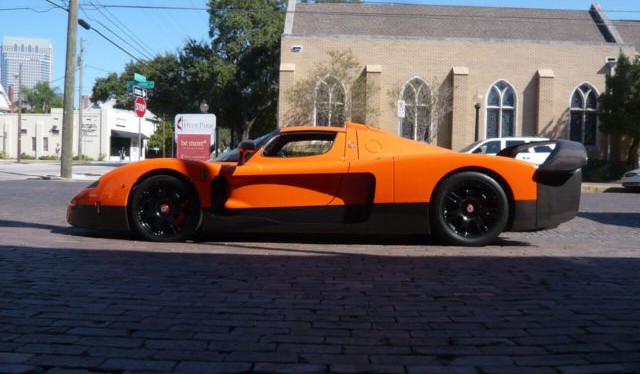 We're not quite sure what to make of our latest classifieds find. It is allegedly a Maserati MC12 with upgrades applied by Ferrari. The advert states that the car received upgrades from Corse Cliente, Ferrari's customer racing/prototype department. In short, it has the engine upgrades applied to the FXX program, but in the body of the Maserati MC12.
We've seen several cars with similar colour schemes leave the garages of Edo Competition in the past. We're not sure if this car has been touched by them. Instead we think it belongs to a US collector. If the advert is true, the car now features an enlarged 6.3 litre V12 engine. Power will be 790hp with a peak torque figure of 686Nm.
Do you know anything about this car? The two adverts can see on Mobile.de and on Carandclassic.co.uk.