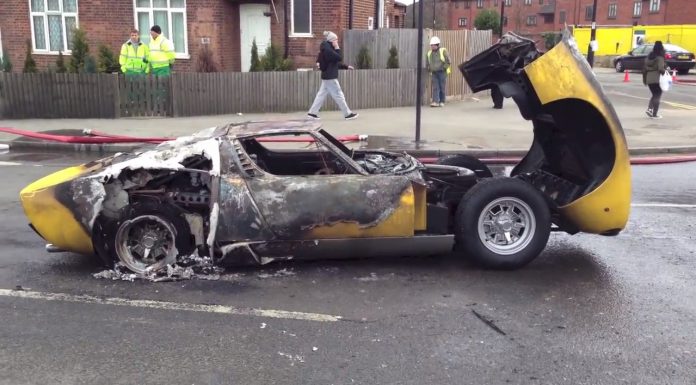 This must be one the most emotional videos we've seen. London is mourning the loss of a Lamborghini Miura SV this morning. The video shows the car sitting in the middle of a three-lane carriage way in Central London. It had been following a Ferrari 458 Spider after being picked up from a London-based workshop when it caught fire.
In 5 minutes we see the car go from pristine concours condition to burnt out wreck. It is thought that the car belongs to Jon Hunt, founder of Foxtons Estate Agents. The video was uploaded from a YouTube account named 'Save the Rich', similar to another account named 'Tax the Rich' that features other video's of Jon Hunt's cars.
Fortunately no injuries are reported.