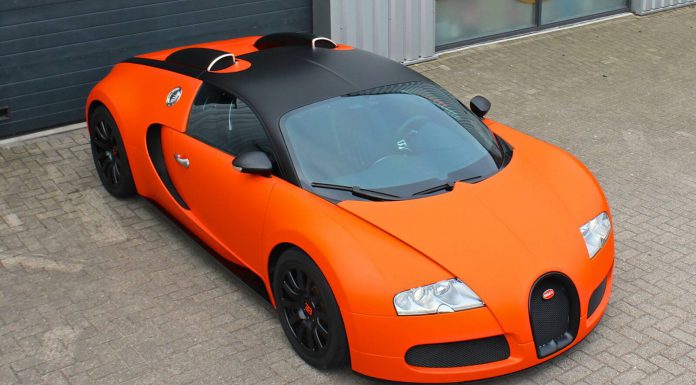 Our friends over at JD Customs recently finished work on a stunning Bugatti Veyron Wrap. The design has been created to celebrate Kings Day in the Netherlands. The car features a matte orange wrap with matte black accents. The wheels have received a plastidip and the Bugatti logos are also wrapped black. JD Customs also fitted a heavy window tint to finish the look!
What is Kings Day and why does it justify a wrap we hear you ask! Kings Day is a national holiday in the Netherlands. It is observed in honour of the reigning monarch. This year, Kings Day celebrations will be bigger and better than before as the current reigning monarch Queen Beatrix will step aside. King Willem-Alexander will ascend the throne on 30 April 2013.
The car is yet to be finished with Dutch flags and the Netherlands coat of arms still to be added. The car will then be displayed on the 13 April at the Spring Event at Weeze Airport. There will be also a Lamborghini Aventador, Mercedes-Benz SLR and 25 other supercars.
The car itself is owned by Michel Perridon, a renowned Dutch car collector. His other Bugatti is the Grand Sport we saw on Gumball 3000 last year!