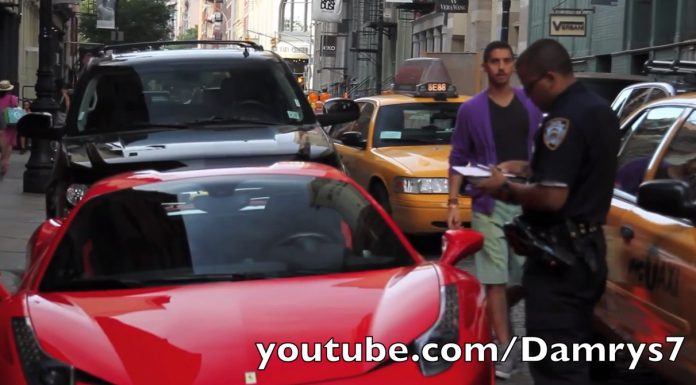 Julien Chabbott, who many will remember as being the man who 'drove' over a NYC police officers foot, appeared in front of the Manhattan criminal court on Thursday. Chabbott was informed that prosecutors had dropped his misdemeanor assault case.
A social media entrepreneur, Chabbott gained a lot of support from a YouTube video shot by Damian Mory, a passer by. The video appeared to show the officer repeatedly putting his foot in front of the car's front wheel. At the point where Chabbott was alleged to have assaulted the officer, the car doesn't move an inch.
Later the officer is seen pulling the driver from his car to perform an arrest. While Chabbott's reaction to getting a parking ticket was entirely wrong, the officer in question appears to have been very heavy handed about the incident.
A lawyer for the NYPD officer said that he would file a civil suit within 30 days. It is unclear why it has taken over 6 months to resolve the criminal case. The area Chabbott was parked in was a supposed valet spot for the Mercer Hotel. It has since been reported by the hotel than the Ferrari 458 Spider was parked with the hotel's permission.