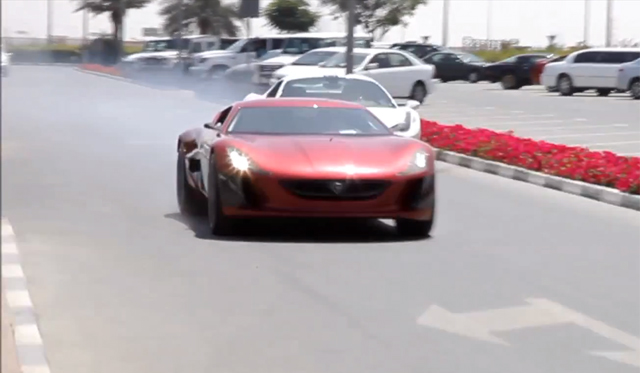 It almost goes without saying that the supercar industry is amidst one of, if not the largest shift in technology it has ever faced.
With the Earth's natural resources depleting rapidly and demand for high-performance supercars still remaining strong, the world's supercar manufacturers have been forced to look at more efficient and cleaner powertrains to power their next wave of supercars, and at the moment, hybrid and fully electric supercars seem to be the way to go.
The McLaren P1, LaFerrari and Porsche 918 Spyder all feature hybrid motors, a technology which wouldn't haven't even been in the minds of the designs of their predecessors.
As a result of these changing industry dynamics, new manufacturers have been able to venture into this exclusive stable to preview their fuel-efficient and 'environmentally friendly' supercars and Rimac is one of those.
The Rimac Concept One is even more friendly to the earth than the hybrid McLaren P1, LaFerrari and 918 Spyder as it instead features four-in-wheel electric motors which combine to instantly deliver 1,600Nm of torque and 1,073hp. Consequently, the car can reportedly sprint to 100km/h in just 2.8 seconds, and based on the following video, those claims seem accurate.
The company behind the Rimac Concept One is currently touring the Middle East to drum up some sales interest and the team recently pitted the Rimac Concept One up with the Ferrari 458 Spider for a little bit of street racing.
With all 1,600NM of torque being available instantly, the Rimac Concept One instantly lights up its rear tires before leaving the Ferrari 458 Spider for dead in its smoke cloud.
However, with the Rimac Concept One costing four times as much as the Ferrari 458 Spider, one would expect it to be much faster!