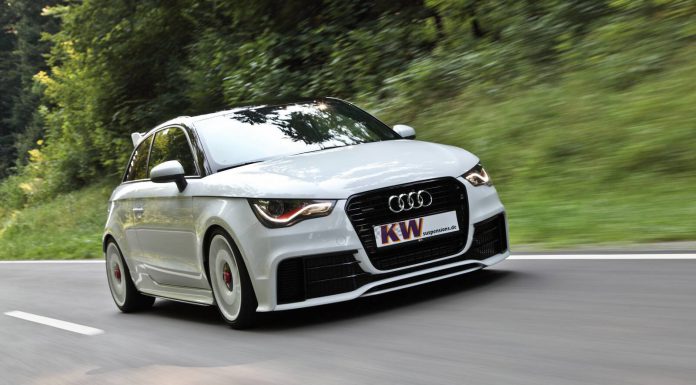 As far as small city cars go, the Audi A1 Quattro is up their with the best of them. 260hp channeled through a four wheel drive system makes it the most interesting car in its class. KW just made it even more interesting with the announcement of their Varient 3+ Coilover kit.
The KW Variant 3+ Coilovers allow for adjustable damper settings as well as a 50mm lower ride height. This is within the TÜV-tested adjustment range. Both rebound and compression damping are adjustable in a similar way to most race cars.
Compression damping can be adjusted manually through a range of 12 clicks. The rebound has a further 16 clicks of adjustment and the kit can be applied to more standard Audi A1's for those that didn't receive one of the 333 limited production Audi A1 Quattro's!