ZR Auto has released a pair of renderings exclusively to GTspirit featuring two of Zahir Rana's prized supercars. We've come to know by now that Zahir likes to make his cars stand out from the rest. Last time GTspirit visited the ZR Auto showroom in North-East Calgary, Zahir told us: "you need to be different in order to get recognized." That is precisely what he is trying to do. Now that ZR Auto offers a professionally-certified car-wrapping service, Zahir is free to change up his race-tuned machines as frequently as he likes.
The first rendering is of Zahir's 1,500hp IMSA Lamborghini Gallardo. The Gallardo is currently wrapped in pure chrome, but once Zahir gets the attention he's looking for, he plans on changing the look of the car to incorporate some carbon fiber accents.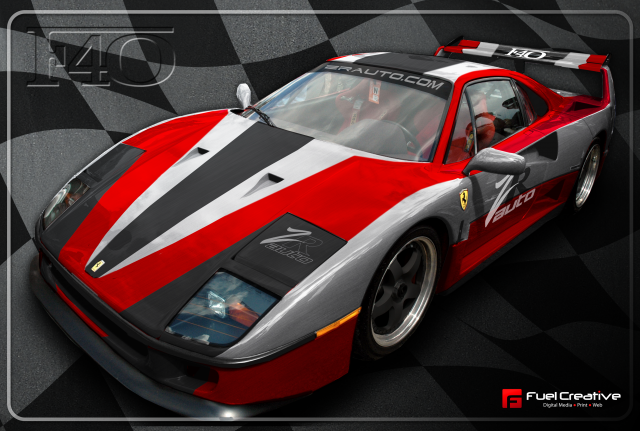 The second rendering sent to us by ZR Auto is of the ZR Ferrari F40. The car was recently wrapped matte grey, but Zahir wasn't satisfied with the final product, so he had his technicians remove the wrap and are now in the process of applying a Scuderia-inspired wrap on the car!