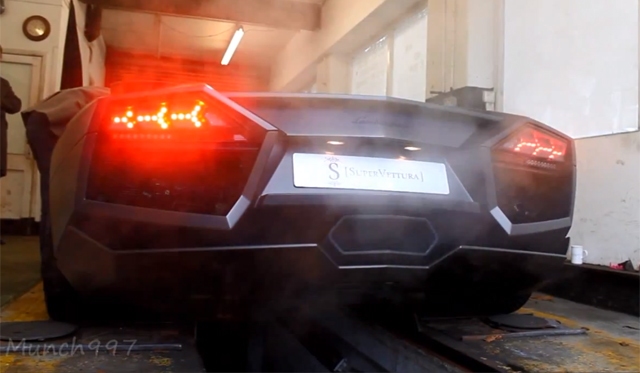 Munch997 on YouTube was recently able to film the extremely rare Lamborghini Reventon coupe, of which just 20 examples were ever produced.
The video begins in emphatic style with the lucky owner of the vehicle firing up its Lamborghini Murcielago LP640 6.5-liter V12 engine before Munch997 takes us on an in-depth tour through some of the finer details of this Italian supercar.
However, the real action starts at just before the 2-minute mark when the Lamborghini Reventon is revved and slowly reversed out of its garage with a Koenigsegg looking on!