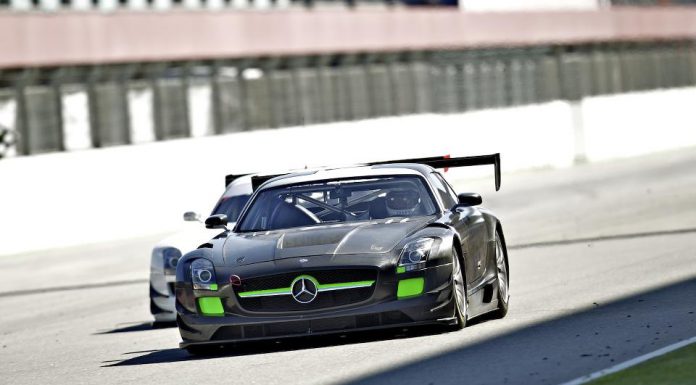 Two Mercedes-Benz SLS AMG GT3's are making their world debuts at the 2013 Pirelli World Challenge in Florida this weekend.
The cars entered by Black Swan Racing and Green Hornet Racing will be competing in the Grand Touring class and the Pirelli World Challenge is set to mark the car's first entrance into a North American racing series.
This makes the Mercedes-Benz SLS AMG GT3 the second new model to debut at the Pirelli World Challenge alongside the updated McLaren MP4-12C GT3 racer.
[Via Mercedes-Benz]