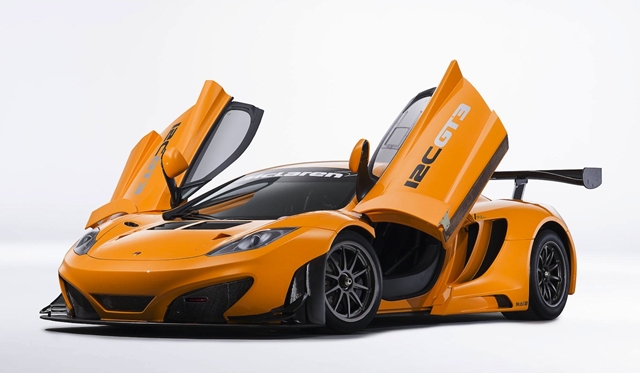 After a successful debut year of racing in Europe last year, McLaren has just announced that it's received approval to race the McLaren 12C GT3 in North America for the first time as part of the Pirelli World Challenge (PWC).
Throughout the 2012 racing season, the McLaren 12C GT3 walked away with an impressive 19 victories, and 19 other podium finishes and in order to be allowed to race in the Pirelli World Challenge as well as a number of other racing series, McLaren has updated the car mechanically through enhancements such as an updated bonnet and ducting.
These changes will help to ensure that the McLaren 12C GT3 can "run competitively in higher temperatures than those experienced during 2012".
CEO of the McLaren Group, Martin Whitmarsh stated,
'McLaren has a very distinguished racing history in the United States, contesting and dominating the iconic Can-Am series with a record 43 race victories and five championships from 1967 to 1971, courtesy of our founder Bruce McLaren himself and his team-mate Denny Hulme.

'We also won the legendary Indy 500 race three times – in 1972, 1974 and 1976 – courtesy of Mark Donohue and Johnny Rutherford.

'Bearing in mind the Stateside successes of those four McLaren legends, it's particularly pleasing to note that the McLaren 12C GT3 has now been approved to run in the Pirelli World Challenge – the sports car racing series that follows the IndyCar calendar.

'The 12C GT3 enjoyed plenty of success throughout the last year, proving itself to be a true contender and claiming victories in a number of different championships across the world.

'It will be a true testament to the enduring power of Bruce McLaren's legacy to see the McLaren brand make a return to racing in North America on a regular basis throughout 2013, the year in which we're celebrating the marque's 50th anniversary.'