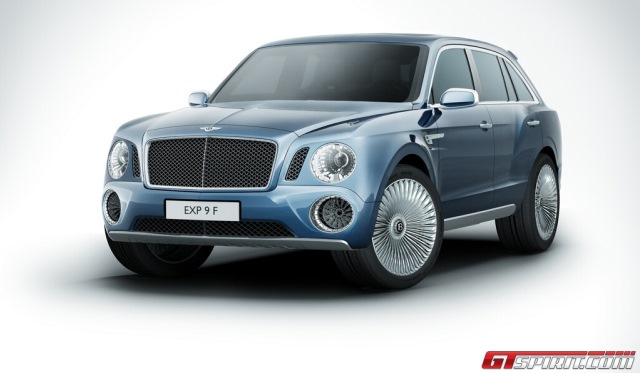 Bentley has yet to approve the 2012 Bentley EXP 9F Concept for production and yet Bentley's CEO Wolfgang Schreiber is already claiming that Bentley has received over 2,000 advance orders for the new luxury SUV.
That news comes despite pricing details or final design details being released, indicating that wealthy men and women simply cannot get enough from the British manufacturer.
Since the Bentley EXP 9F Concept was originally revealed, Bentley went straight back to the drawing board and has yet to reveal the updated design of the SUV, but Schreiber did confirm that the car has already passed numerous hurdles, but before Bentley can put it into production, it needs to work out where it can be built.
At the moment, Bentley has two choices. It can either produce it at the company's UK Crewe production facility or VW's Bratislava in Slovakia.
When discussing these two options, Schreiber stated "The Volkswagen Group SUVs are built in Bratislava and that is one good option, but Crewe has the skills and craftsmanship with the things you see and smell and the group knows that."
[Via Carscoops]