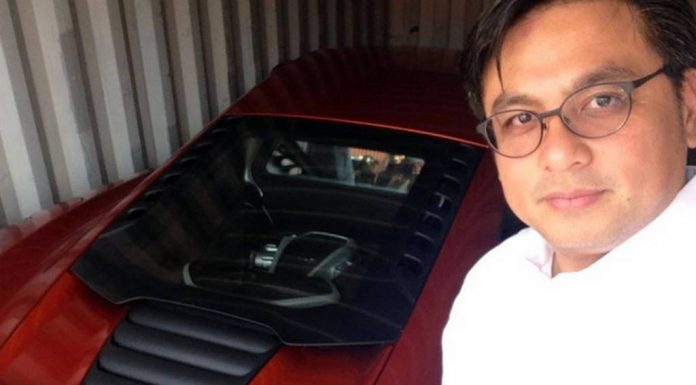 Philippines custom officials recently seized a rare McLaren MP4-12C which was being smuggled into the McLaren free country with fake papers.
McLaren currently has no dealerships in the Philippines and as a result, one cannot head into their local city and bring home an example of the British supercar. Furthermore, importing such a car without the correct papers is just simply illegal meaning the smugglers will likely be discovered and not reclaim their McLaren MP4-12C.
The vehicle was spotted by Ruffy Biazon, a commissioner in the Philippines' Bureau of Customs who announced his find on his personal Facebook page and swiftly captured the following image of him standing over the supercar.
What makes this find all the more significant is the fact that when import duties and local taxes are applied, the McLaren MP4-12C costs approximately $1.1 million!
[Via Top Gear]