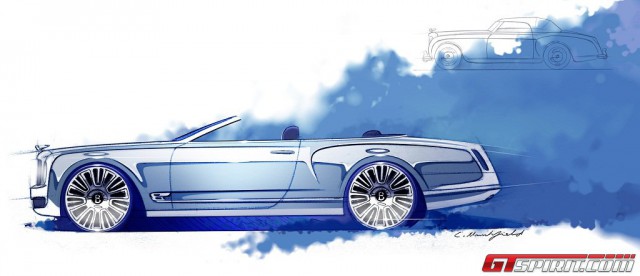 Despite previewing the Bentley Mulsanne Convertible Concept at Pebble Beach last year, Bentley is still undecided on how to expand the Bentley Mulsanne line-up.
Produced as a direct competitor to the Rolls-Royce Phantom, the Bentley Mulsanne already lacks the number of variants which are available for the Phantom, most notably its Drophead version meaning that Bentley continues to lose possible sales which additional variants would offer.
When speaking with Autocar, Bentley chief Wolfgang Schreiber has stated that the convertible was "one option for the expansion of the Mulsanne range" but that the British marque does have "two more" concepts its considering developing.
"In the next few months we will decide where to go with the Mulsanne but we haven't made that decision yet," said Schreiber. "We had very positive feedback from the convertible concept but we need to investigate carefully what we really need for the Mulsanne."
[Via Autocar]