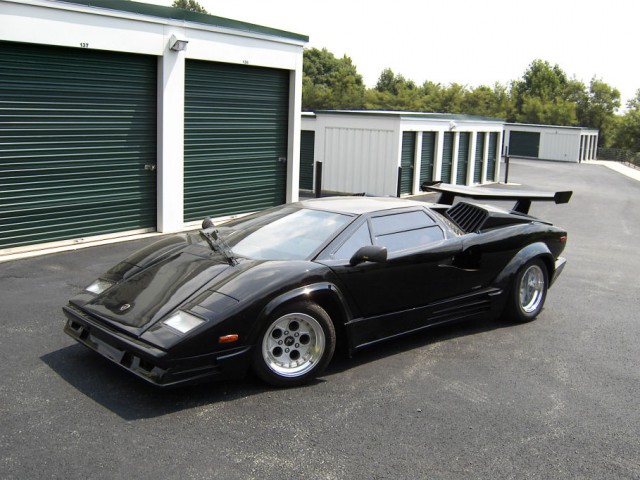 This is a one-off Lamborghini Countach was built from scratch using a 1/24 scale model as a guide by Gordon Tronson a former Hot Rodder from Napier, New Zealand and now based in Las Vegas. He is a well-known builder among racers of both American cars and European cars, this is just one of his many stories. This is probably one of the best Countach replicas around.
Gordon first saw pictures of the Lamborghini Countach in the mid-seventies and just like any other boy dream, he had to own one, but instead he built one! The mold was pulled from a wood buck that he formed by hand back in New Zealand and the buck was built in Canada in 1986. This is not a kit as he explains, he built it from scratch and more so, he built a number of them. The car pictured in these photos was built and sold in 1992.
Thirty-five years later the current and second owner of the car tracked him down and sent these pictures that you see below, what do you think, doesn't Gordon deserve thumbs up?