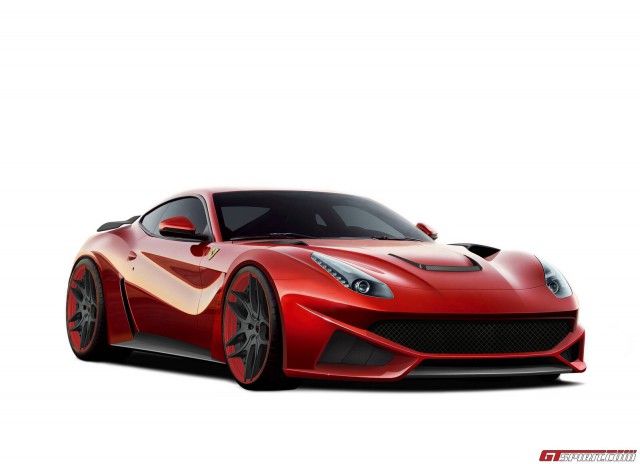 English Novitec Rosso distributor, Scuderia Systems, released a sneak peak of the latest Novitec Rosso tuned Ferrari F12 Berlinetta today. The Novitec Rosso F12 N-LARGO is the next stage in Novitec Rosso's plans for the Ferrari F12 Berlinetta. We've already seen a mildly updated version of the Italian supercar. This is the full package!
Very few Novitec Rosso F12 N-LARGO details are available at the moment. Yet we do know that the exterior will get a complete lightweight carbon fibre body. New compenants will include a front bumper, bonnet with air vent, wider fenders front and rear, new side skirts and front and rear fender vents. The rear gets a new spoiler, diffuser and exhaust system.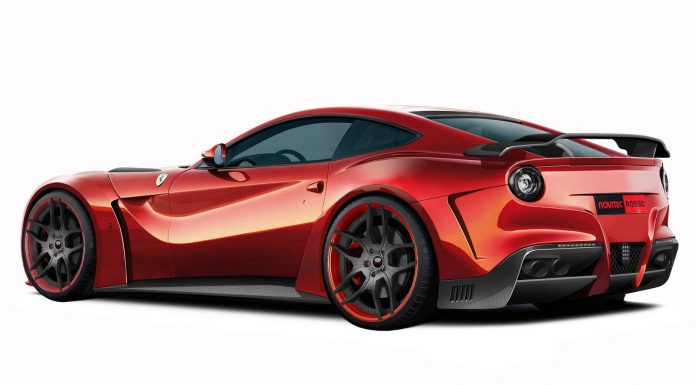 Scuderia Systems didn't reveal when the Novitec Rosso F12 N-LARGO will be available. We hope it will be sooner rather than later!