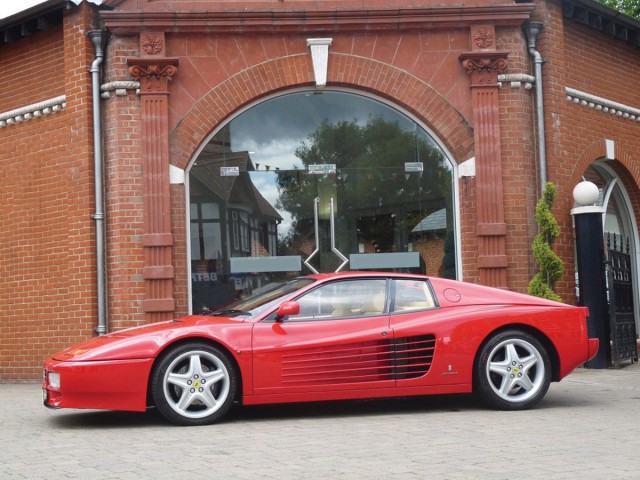 A Ferrari 512 Testarossa formerly owned by Sir Elton John is headed to the auctions. This particular Ferrari 512 Testarossa has only 2100 miles! The car will be sold by international auction house Coys at their Spring Classics sale in London, next week, at the Royal Horticultural Society, Lindley Hall.
At the time Elton John originally auctioned this prestigious Ferrari Testarossa it had just 1,812 miles and sold for £98,000. The car received an annual service and is entirely up to date with upgrades including Rosso Corsa paintwork with complementary beige interior. It comes with a complete service history and a letter of ownership authenticity from Sir Elton. The cambelts were replaced and it's estimated to sell at between £90,000 – £110,000.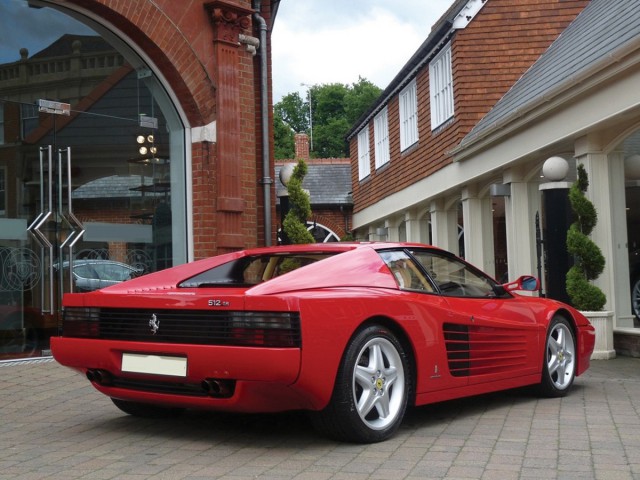 Apart from this 512 TR, other cars to be auctioned include a 1969 Ferrari Dino 206 GT, one of only 152 models produced, which was once owned by Canadian film director David Cronenberg and is estimated at £180,000 to £210,000. The second model is a 1974 Ferrari Dino 246 GTS in the distinctive "French racing blue", estimated at £170,000 to £180,000.
Celebrating 100 years, there will also be a 1975 Aston Martin V8 finished in metallic blue with a blue hide interior. It is offered in pristine condition with estimates between £55,000 to £65,000. The car comes with MOT certificates dating back to 1984.There will also be a 1974 E-Type Commemorative, one of the fifty special roadsters built to mark the end of the model's production in 1974. It has 25,950 miles and is estimated at £115,000 to £135,000.