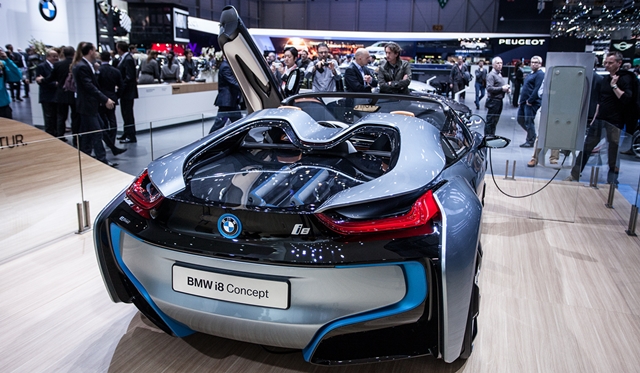 Murphy Photography captured the automotive highlights of BMW and Mini which have been unveiled at the 2013 Geneva Motor Show.
BMW's M-Performance division has showcased the third body variant of its high-performance BMW M6 sports car, the new 560hp strong BMW M6 Gran Coupe which combines hallmark M performance attributes within an extraordinarily handsome and luxurious design, featuring extra room for the four-door Coupe.
Furthermore, BMW has presented their new 3-Series Gran Turismo which augments the mid-range premium segment with a high-end option and the 2014 BMW Z4 Facelift including a new equipment package and a new entry-level engine.
To show the new range of technology from the Bavarian car maker, various concept cars have been presented to the visitors of the 2013 Geneva Motor Show. To get good insights into the modern booth, have a look at the gallery below.