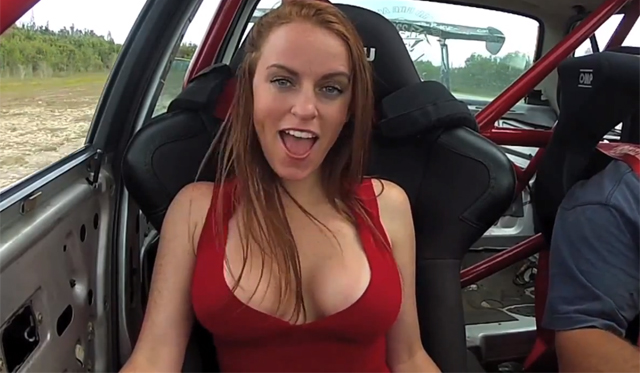 Nope, your eyes are not deceiving you, you are indeed looking at an attractive redhead with an extremely low cut top riding in a BMW M3 drifter and the video can be seen below!
http://www.youtube.com/watch?feature=player_embedded&v=W_B4Jredabs#!
This old BMW E30 M3 puts in some serious drifting manoeuvre which definitely gets this girl very excited….