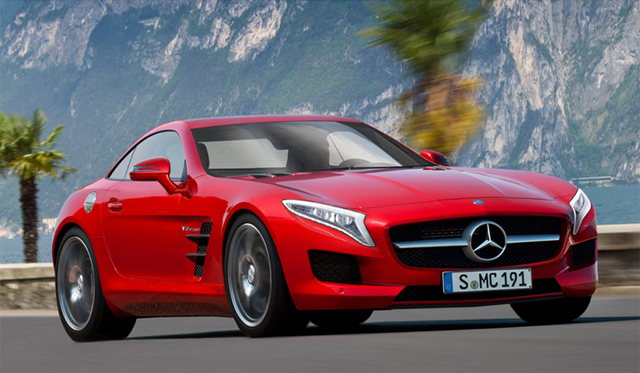 According to a senior Mercedes-Benz official speaking at the Geneva Motor Show 2013, Mercedes-Benz is planning to replace the SLS AMG with a brand new Porsche 911-rivalling supercar, meaning the rumoured SLC AMG could completely replace the SLS rather than act as it's cheaper and less powerful alternative.
Now while this announcement may seem surprising, as the Mercedes-Benz SLS AMG hasn't been on sale for more than a few years, the fact that it has to essentially compete with the far more advanced Ferrari 458 Italia and McLaren MP4-12C, and eventual Lamborghini Gallardo means the brutish performance of the SLS AMG may begin to wear off.
As a result, Mercedes-Benz is unlikely to replace the SLS AMG with an even more powerful and updated supercar, and instead the German company's SLC AMG will be smaller and offered in a much larger range of variants to truly compete with the Porsche 911.
The aforementioned Mercedes-Benz official stated that Mercedes will announce and preview its intention to ditch the SLS AMG "very soon" with a new supercar which will be an "iconic" car for Mercedes-Benz.
[Via Autocar]