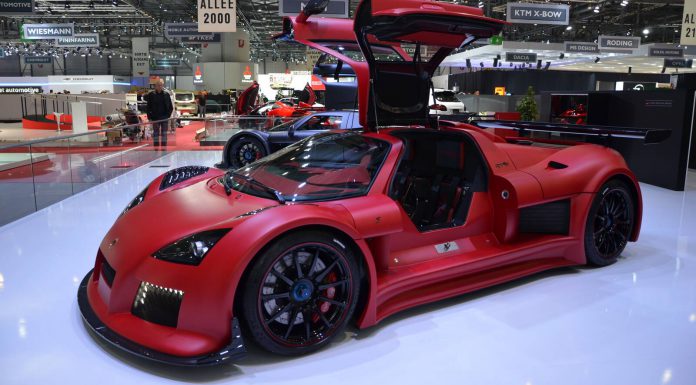 Gumpert bought a brace of Gumpert Apollo S to the Geneva Motor Show 2013. The company was on the brink of bankruptcy last year but has now returned thanks to much-needed investment. We took a trip to their stand to see what 2013 holds for the German bespoke manufacturer.
The cars on display are Gumpert Apollo S models, so there is nothing new for the Geneva Motor Show 2013. Yet we are promised a new concept by the end of the year. Gumpert say that it will be revealed at a major trade show which leads us to immediately consider Frankfurt Motor Show 2013.
The Gumpert Apollo S has 800hp and is good for a sprint from 0-100km/h in 3 seconds dead. Its 0-200km/h time is 8,9 seconds and it has a top speed of 360km/h.