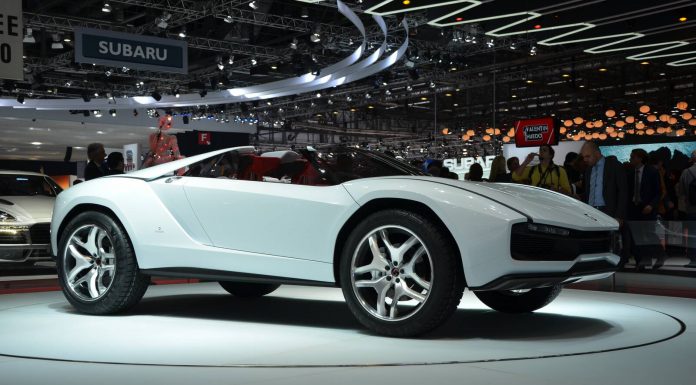 The Italdesign Giugiaro Parcour Concept has been unveiled at the Geneva Motor Show 2013. The Parcour Concept celebrates 45 years for the Italian design house. It is a Sport Utility Vehicle based upon the platform of the Lamborghini Gallardo. We sent a photographer for a closer look.
The Parcour name draws inspiration from the popular form of urban climbing made famous in most recently by the opening scene in Casino Royale. The Italdesign Giugiaro features a practical control device fitted in the dashboard, through which the driver can in fact literally adapt the car to its surroundings. It has four different settings, one designed for comfortable driving, one for off-road driving, one for winter conditions and, lastly, one for high-speed driving on a race track. The electronic system is triggered to modify the ride, the height above the ground and the engine setup.
The Italdesign Guigiaro Parcour is a two-seater car with four-wheel drive, fitted with a 550hp Lamborghini V10 5.2-litre mid rear engine capable of accelerating from 0 to 100 km/h in just 3.6 seconds.