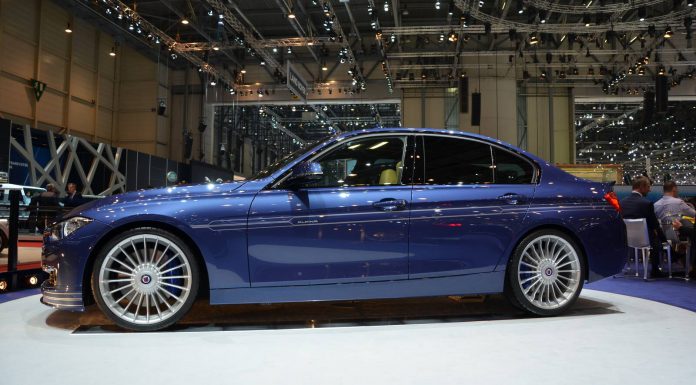 Alpina Automobile, BMW's official tuning arm, released their brand new Alpina B3 Bi-Turbo at the Geneva Motor Show 2013. The B3 is based on the latest BMW 3-Series model. Alpina have added their usual refinements to the package and it now offers a modest performance package. We sent photographers to their stand for a close up look at the Bavarian B3!
The Alpina B3 Bi-Turbo on display features an upgraded 3.0 liter turbocharged engine that delivers 410hp between 5,500rpm and 7,000rpm. The Bi-Turbo powerhouse will be mated to a new ZF eight-speed automatic gearbox and sprint times from zero to 100km/h are expected to take less than 4 seconds.
The Alpina B3 will go on sale later this year.