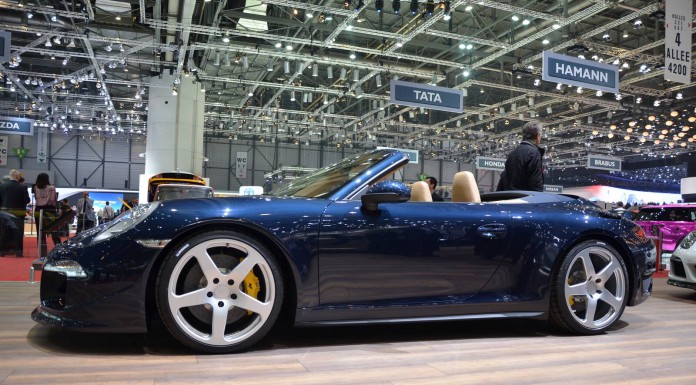 Featuring prominently at RUF's Geneva Motor Show 2013 stand is the updated and improved RUF Rt 35 Roadster based off the new Porsche 991-generation platform.
The RUF Rt 35 Roadster is the latest variant to join the Rt 35 family and is equipped with a rear-mounted twin-turbocharged six-cylinder engine producing no less than 630hp and 825Nm of torque.
This completely redesigned engine makes the RUF Rt 35 Roadster the first convertible in the 991-series with a turbocharged engine which has then been connected to a conventional 6-speed manual transmission.
If however, having three pedals isn't for you, then RUF also offers a quick changing 7-speed double clutch transmission for the RUF Rt 35 Roadster.
Additionally, the Rt 35 Roadster can be optioned in either rear wheel drive or all-wheel drive formats.

As with all RUF models, the Rt 35 Roadster then features a host of interior and exterior upgrades, most prominently being the chequered blue interior and new exterior side sills, bumpers, diffusers and five-spoke wheels.