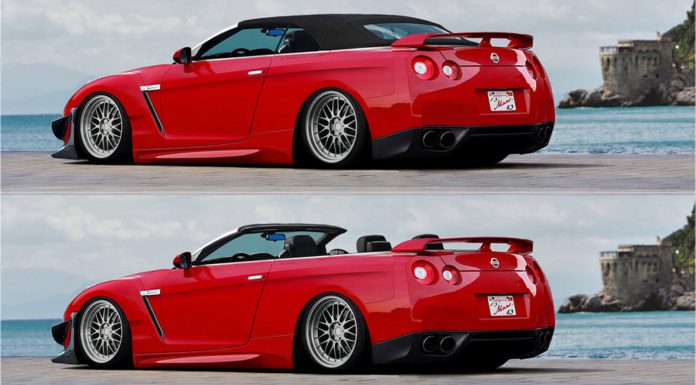 The Nissan GT-R is a unique supercar in every sense of the word. Not only does it provide the best bang for your buck performance of any car on the market, new variants continue to be developed further pushing the Nissan GT-R into the realm of untouchability among cars of its price.
What also makes the Nissan GT-R unique is the fact that no convertible version has been produced nor will be produced, which is a real rarity among junior supercars these days.
After all, Porsche's come as convertibles, as do Lamborghini's, McLaren's, Ferrari's and even Bugatti's but that fact didn't stop one brave deviant art renderer named Mars-gtr from tackling the challenge of creating a Nissan GT-R drop top and this is what he came up with.
The complete image showcases the transition from coupe to a fully decked out GT-R with four seats, aftermarket wheels, new sideskirts and a massive carbon fiber front wing reminiscent of GT1 Championship race cars!
If Nissan were ever to create a Nissan GT-R Convertible, would you ever purchase it?