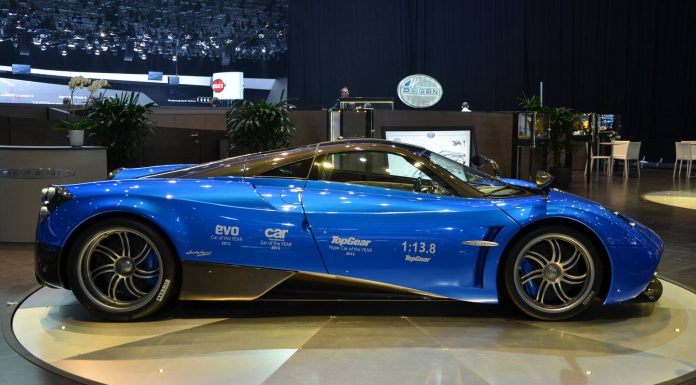 Pagani released the Pagani Huayra with Sonus Faber Sound System at the Geneva Motor Show 2013. As you would expect, it is probably the best automotive sound systems available. Fitting really as the Pagani Huayra is also one of the finest automobiles available! We sent a photographer for a close-up view of this awesome sound system.
The specialists at Sonus Faber considered weight when designing the new system. It features new and innovative Carbon cones, developed for extreme rigidity and the lowest weight specifically for the Carbo-Titanium Pagani Huayra. Neodymium magnets are used throughout for highest performance and lightest weight possible.
The new Sonus faber audio system provides an amplifier structure which delivers a total amount of 1,200 Watt power output. This triples the performance available from the Huayra's standard sound system. When the beastly AMG V12 engine is not the centre of attention, a Digital Sound Processor creates a refined atmosphere where both driver and passenger can enjoy hearing a rich sound experience.

For more details on the Pagani Huayra with Sonus Faber Sound System, click through to our earlier article!