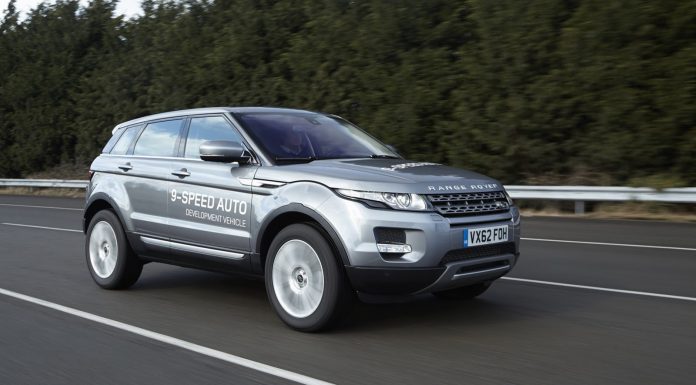 Land Rover will debut a new 9-Speed automatic transmission at the Geneva Motor Show 2013. It was developed by transmission specialists ZF in conjunction with Land Rover. The transmission replaces the current 6-speed unit and features smaller ratio steps, improved efficiency and a more refined drive.
Land Rover says the upgrade results to a much lower ratio for the lowest gear of the nine-speed than in the six-speed transmission. It is a change developed specifically for off-road use, towing and extreme on-road conditions. The existing six-speed transmission makes shifts sequentially, while the nine-speed has a skip-shift function for quicker downshifting under rapid deceleration or from greater driver input demands.
The specialists at ZF on the other hand complement this by saying that the system can also learn from a driver's style. Sharpening up during brisk driving then slipping seamlessly into a more economical regime just as quickly when taking a more relaxed approach.
The new auto will be able to handle between 270 and 480Nm of torque, while bringing fuel consumption improvements of up to 16 percent over the more common six-speed option. In an all-wheel-drive configuration, the nine-speed offers a rear-wheel disconnect function that can cut power to the rear wheels, producing a five percent fuel consumption saving compared to a traditional full-time all-wheel-drive arrangement.