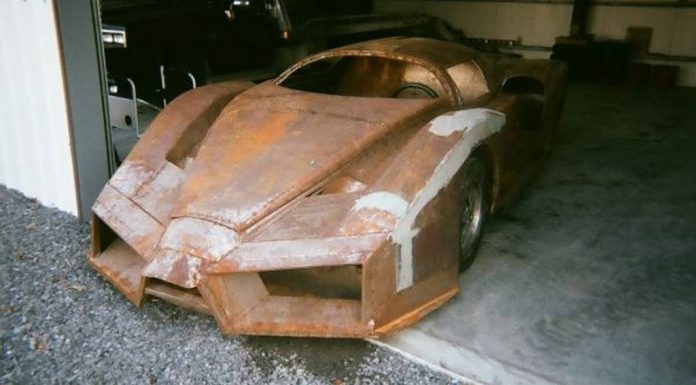 It goes without saying that hobbies are what keep us from going insane. Whether you collect stamps, or drool over the sight of an exotic sports car, hobbies help separate one person from the next and we'd be inclined to say that the following Ferrari Enzo steel replica has been created by a man like no other on the planet.
The following steel-bodied Ferrari Enzo based 'work of art' has recently been listed on Craigslist for a price of just $19,500 and apparently has had over 3,000 hours of fabrication gone into it.
Despite so long being spent on this Ferrari Enzo replica, it's still incomplete and features no interior, or even any suitable underpinnings as the tiny chassis and wheels seem to be lost under the mass of rusted steel.
For some reason, the current owner though it'd be a good idea to fit a GM-sourced V6 engine into the car, an important feature that we would be extremely surprised with if it actually ran.
Now obviously, such a car cannot be driven on the road, and would simply be something to tell and show your mates about.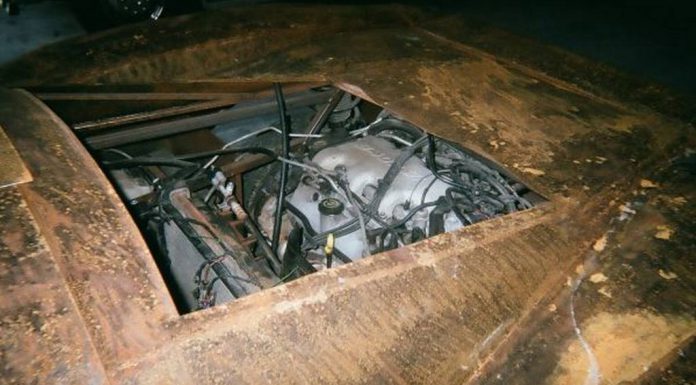 However, why would you want to show-off a car you had no hand in building and to which one dedicated man spent over 3,000 hours working on?
At least the current owner has the rap of being able to say he built it with his own two hands!