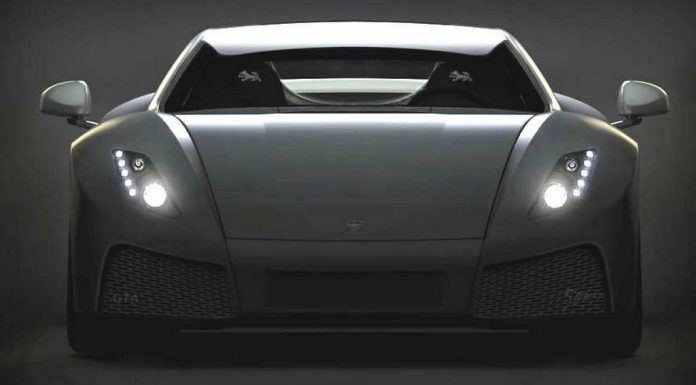 Just after revealing that an updated version of the GTA Spano was heading to the 2013 Geneva Motor Show, the company behind the Valencian creation, Spania GTA has released a teaser image of the brand new supercar.
Although the car in the following teaser shot looks almost identical to the first generation GTA Spano, the car has undergone significant changes under the hood and will now feature an updated version of the GTA Spano's 8.3-liter V10 engine, now delivering 900hp and 1000Nm, figures nearly identical to those of the upcoming McLaren P1.
These equate to an increase of 80hp and 40Nm over the first GTA Spano and should help rocket the car to 62mph in just 2.9 seconds and onto a top speed of 217mph. However, these figures are identical to the standard car, so we wouldn't be at all surprised if the GTA Spano was just that little bit faster.