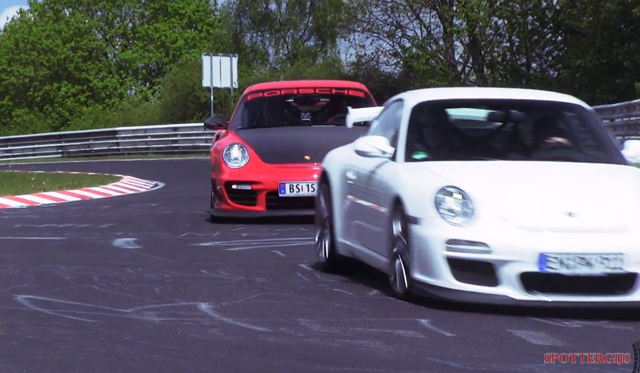 At a recent track day event at the Nurburgring-Nordschliefe, SpotterGijs on YouTube managed to put together the following compilation video showcasing some of the best driving footage and sounds from the Porsche 911 GT2 RS and Porsche 911 GT3 RS 4.0 we have seen.
Although the two German supercars are separated quite significantly when it comes to their power outputs and ultimate lap times, both are built around very similar principals to be the most driver-focused and fastest supercars in their respective markets.
In an automotive world where technology is at the forefront of every manufacturers mind, the Porsche 911 GT3 RS 4.0 and Porsche 911 GT2 RS both return to what driving is all about, with their lightweight bodies, rear-wheel drive and manual transmissions putting the driver at the absolute helm rather than a bunch of computers like the Nissan GT-R.