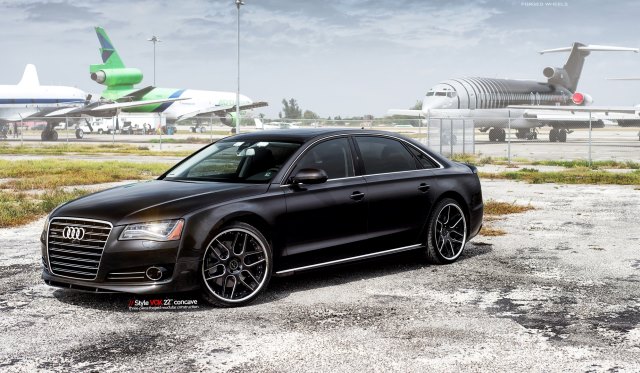 Canadian Wheels manufacturer Vellano Wheels teamed up with Florida-based tuner MC Customs and fitted an Audi A8 with one of their wheel sets, topping the luxury sedan with some street luxury styling.
They went for the VCK concave wheel series which feature a two tone chrome finish that matches the gloss black body, the sizes are 22×10 inches all around. An outstanding photoshoot further helps bring out the underlying new stance of the A8 as shown.
Just a quick reminder, the all new Audi A8 features twin-turbochargers that help develop 420 horsepower from just 4.0-liters of displacement. To optimize efficiency, the start-stop system can turn off the engine at a standstill, while Audi cylinder on demand engine efficiency technology shuts down half the cylinders when cruising on the open road. It has a top speed of 130mph and will do a 0-60mph in 4.7 seconds.