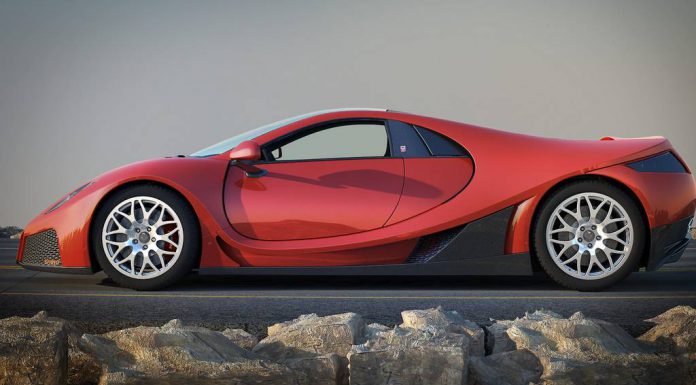 Spania GTA, the company behind the outlandish GTA Spano supercar is set to make its third consecutive appearance at this next month's 2013 Geneva Motor Show, with the GTA Spano set to debut with the latest version of its powerful supercharged V10 engine.
The car is set to occupy Spania GTA's largest Geneva Motor Show stand ever thanks to its recent recognition as being an excellent handcrafted supercar and thanks to its ever-increasing popularity and fan base.
In the company's official press release, it claims that the GTA Spano will be on display "at the fair with the latest version of its own engine" and this updated engine is set to pump out 900hp, up from 820hp of the standard car, as well as an electronically-limited 1000Nm of torque, and increase of 40Nm's from the original GTA Spano.
Consequently, this updated version will hit 100km/h in just 2.9 seconds and hit a top speed of over 350km/h.