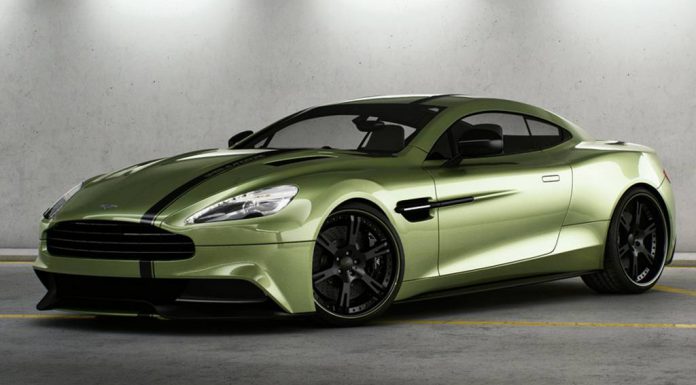 The tuning folks over at German company Wheelsandmore recently completed work on the 2013 Aston Martin Vanquish helping to turn the already extremely impressive British supercar into an even more insane beast.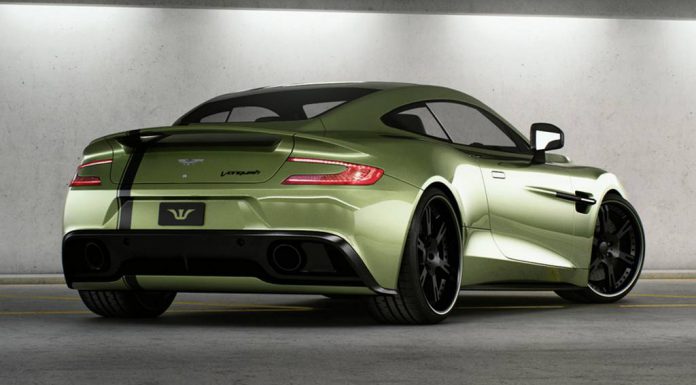 As the brand new Vanquish is already one of the most attractive looking vehicles on the market, Wheelsandmore left the exterior bodywork alone, except for the addition of a prominent black pinstripe down the car. The Aston Martin Vanquish by Wheelsandmore has then been slightly lowered on the company's sports suspension kit.
Under the hood, a new sports exhaust system has been fitted, adding an additional 40hp and 90Nm of torque to the Aston Martin Vanquish's impressive 6.0-liter V12 engine, meaning the car now pumps out 605hp and 710Nm of torque.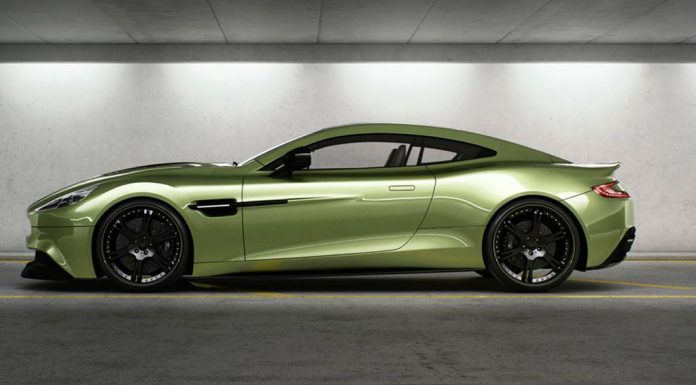 To top off the custom tuning job, Wheelsandmore is offering a selection of carbon fiber or three-piece forged wheels for the car.