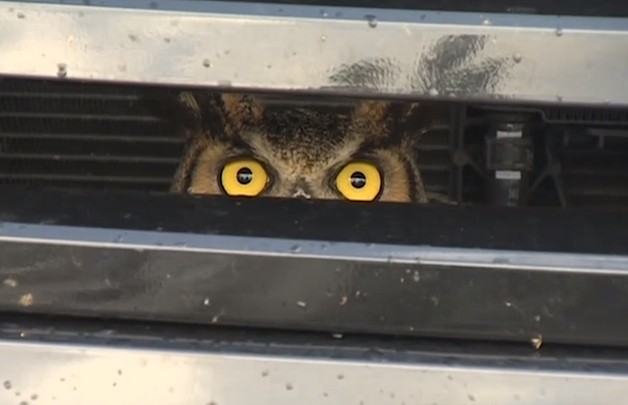 Whenever you hear a story such as this, your mind immediately goes to one of a hanful of places. Near the top of that list is always the great sunshine state of Florida.
Video Link: http://video.foxnews.com/v/2153986479001/
While Florida may be known for its championship winning NBA team, or the luscious neon glow of nightclubs along South Beach, news from Florida's underbelly is always interesting; and usually ridiculous. This time, is no different. Fox News Florida is reporting that an owl became lodged in the front grille of a Ford Expedition after the owl collided with the car on the highway.
The woman, who only found out about the bird after other motorists brought it to her attention, reportedly felt a "loud bump" not long after leaving her departure point of Yeehaw Junction. She then continued to her final destination in Plantation, Florida; some 138 miles away. The bird, while undoudtedly scared, was otherwise unhurt. Local authorities removed the bird from the grille.
For more, check out the full video and story over at Fox News.