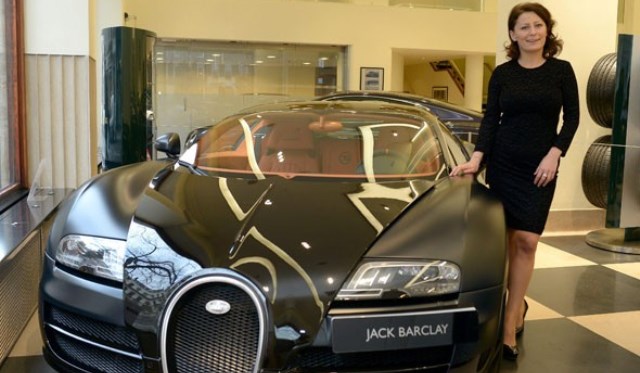 Anita Krizsan a saleswoman at the Jack Barclay dealership in Central London has been named the global benchmark in sales for Bugatti. The accolade comes after she made a record breaking £13 million in sales in just one year. This means Anita has sold 11 Bugattis in that past financial year and her 11th was sold just last week, a £1.7 million Bugatti Veyron Super Sport.
How does Anita manage to do this? Well, sales marketing is similar but effort matters, Anita travels all over the world to major potential markets like Middle East and Russia where she is able to meet her clients. Speaking to AOL Cars, Anita said;
I feel very privileged and honored every day that I was given this rare opportunity. I am very passionate about the Bugatti brand and I enjoy meeting very successful and interesting people. There isn't a typical profile of a Bugatti customer other than a car collector, and a confident and successful business man. I have met owners from 19 to 70 years olds.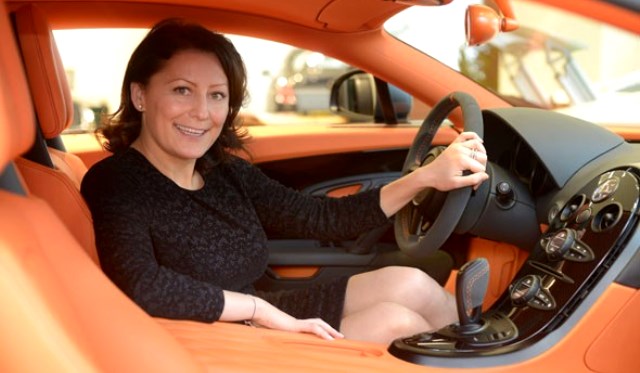 Anita also explained that the process of buying a Bugatti is different from any other car, she explains that the first step is meeting with the customer, where she describes the various models of the Bugatti, after that the customer is treated to a test driver with Bugatti's official racing driver, Pierre Henri. The customer is then introduced to the after ales team after which the deposit is taken.
Her biggest achievement? Anita says it was selling the one off Bugatti Veyron Grand Sport Wei Long which was presented at the Beijing Motor Show last year. It was designed to celebrate the Chinese Year of the Dragon.