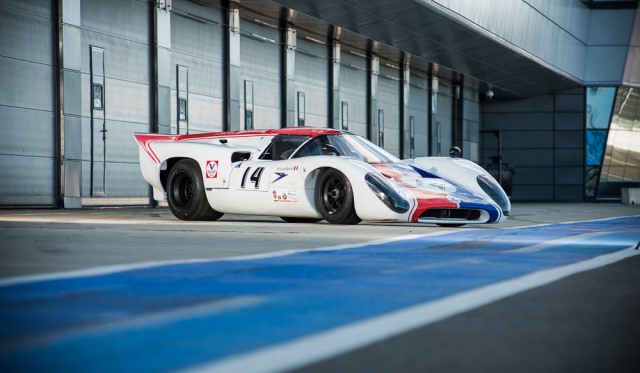 A 1969 Lola race car which starred in the classic Steve McQueen film "Le Mans" will head to Silverstone Auctions Race Retro and Classic Car Sale. The auction is estimated to fetch between £570,000 and £650,000.
This Lola T70 was one of three MKIII B's used in the Le Mans film. The auction will be held on 23rd February at Stoneleigh Park to coincide with the Race Retro weekend. It had been repainted yellow for the movie and was seen spinning on the downhill approach to the Indianapolis corner.
The Lola T70 MkIII B has the chassis number SL76/141 which was originally entered by Norinder's Sportscar Unlimited racing team. Ulf Norinder raced the car throughout 1969, partnered on occasions by Jo Bonnier, Jackie Oliver and Robin Widdows.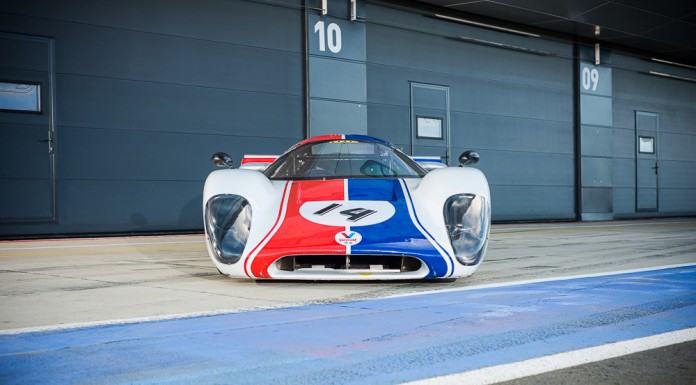 Completed in early January 1969 for Ulf Norinder of Switzerland, the car was flown straight out to Daytona for its first race without ever having turned a wheel in anger. Nor, it would seem, invoiced by Lola who didn't get around to doing so until the middle of April. The car arrived at Daytona in pieces. "We're still building it" exclaimed Jo Bonnier shortly before practice. Bonnier had already placed an order for a new MkII B, which wasn't ready, so he negotiated to share Ulf's car.
Nick Whale, managing director, Silverstone Auctions, said:
It's rare for a car with such a colourful history, including a starring role in one of the most famous films of the 1970's, to be offered for auction, so we're absolutely delighted to have secured it for the Race Retro & Classic Car Sale.
In the crash scenes, a cheaper Lola T70 chassis was sacrificed, disguised with bodywork of the Porsche and Ferrari.