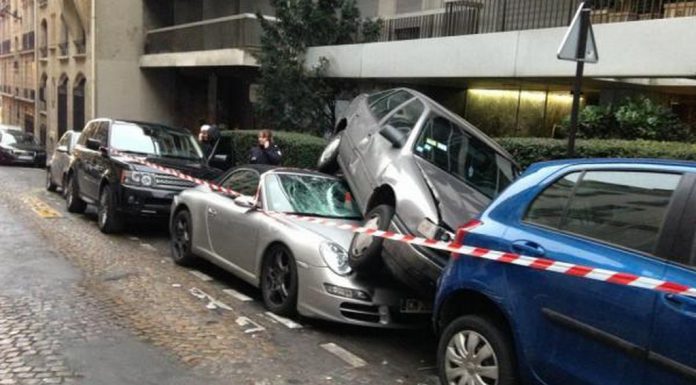 Due to their massive size, excellent build quality and heavy curb weight, Range Rovers are some of the safest cars on the market, however, that only applies to the car's occupants. Due to the car's size, any other vehicle that crashes into a Range Rover is likely to come of second best, and in a recent crash in Paris, France, no less than 4 other cars came off destroyed, including a Porsche 911 Cabriolet.
Reports claim that the owner of the Range Rover was attempting to park behind the Porsche 911, but the driver accidently hit the accelerator rather than the brake. Consequently, the massive SUV torpedoed into the rear of the 911, which then collided with an Opel that ended up on its roof, before then hitting a Toyota Yaris.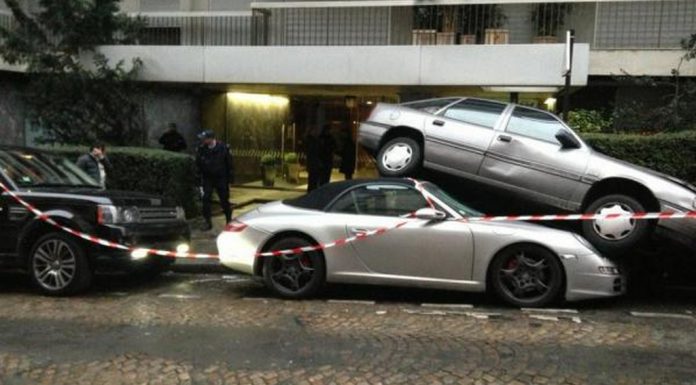 As the following images show, the Porsche 911 and especially the Opel, have been damaged significantly with the blue Yaris not too far behind. However, despite this carnage, the massive Range Rover managed to escape the incident with little more than a couple scratches and dents on the front bumper!
[Via Wrecked Exotics]