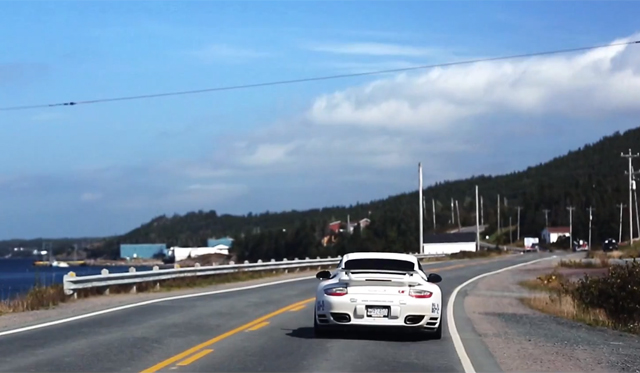 Vivid Racing, the team which recently entered a pristine white Porsche 997 911 Turbo S in the 2012 Targa Newfoundland Rally event has put together the following short documentary capturing the sights and sounds of this famous event, arguably best known as the event where Zahir Rana's one-off Ferrari FXX based Enzo went swimming in the 2011 event.
Thankfully, no such incidents occurred at the 2012 event, and Vivid Racing managed to complete the rally in their Turbo S relatively unharmed albeit with some pretty serious scrapping occurring to the Porsche's front end.
The first video takes an overall look at the rally and some of the more impressive cars which entered, while the second looks specifically at the Vivid Racing team and interviews the driver and co-driver.