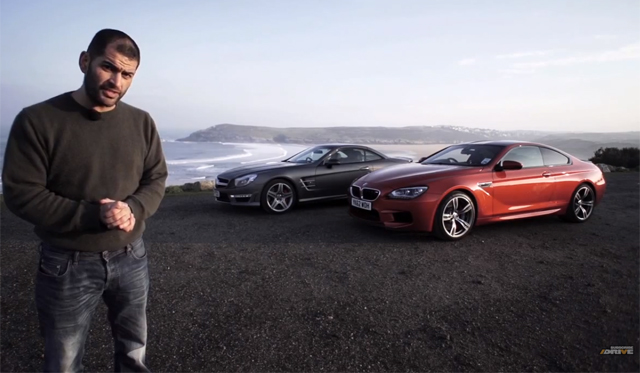 For decades, AMG and M have been locked in a fierce, seemingly-never ending contest about who can create the best performance-oriented sports cars from Mercedes-Benz and BMW. Well, the latest rivalry between the two in-house tuners involves the new Mercedes SL63 AMG and the BMW M6 and Chris Harris recently set out to discover just how good these cars are and which one is better.
When combined, these two luxurious performance machines manage to produce over 1100hp and even though that may not be as much as one single Veyron SuperSport or Venom GT, they do deliver over 500hp each and all of this rear-wheel drive power is highlighted clearly throughout the video, especially thanks to some snow on the roads.
Both cars tested were fitted with summer tires, on cold and snowy roads and while the cars clearly couldn't be driven to their absolute limits in such conditions, the roads certainly make for some very enjoyable viewing!