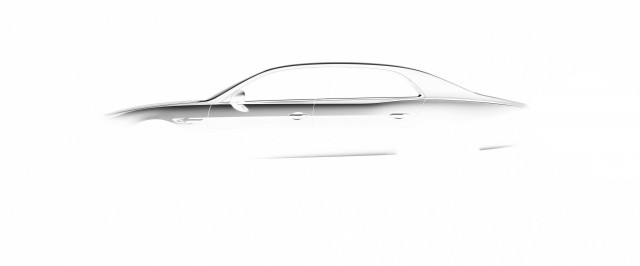 Bentley announced today that the new Bentley Flying Spur is set to debut at the Geneva Motor Show 2013. Bentley told us that their new luxury performance sedan will redefine the standards for this luxury segment. Further details will be released on 20th February 2013.
The predecessor of the new Flying Spur, the Bentley Continental Flying Spur hit the market in 2006 and packed a powerful high-performance twin-turbo W12 engine producing 600hp. The Flying Spur name dates back to 1957. With the new Flying Spur Bentley seems to have dropped the Continental name from the official model name.
For more 2013 Geneva Motor Show news and previews check out our Geneva Motor Show 2013 channel.