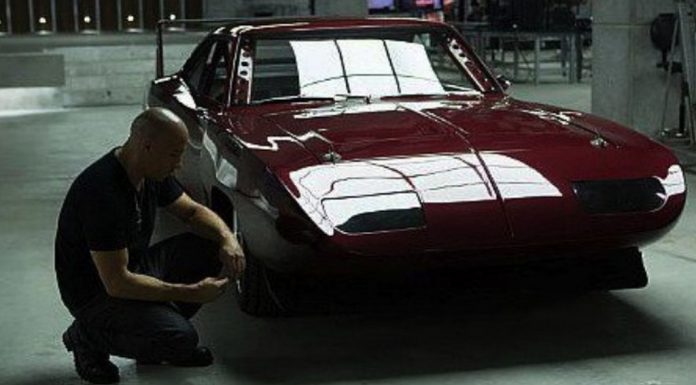 The premier of much hyped action-flick Fast and Furious 6 is just a few months away and with a highly-tuned Nissan GT-R by SP Engineering already being confirmed as a feature in the film, the latest ride to be previewed before the official trailer is Vin Diesel's very own Dodge Charger Daytona.
Diesel's character of Dominic Toretto has had famous American muscle cars in previous Fast and Furious films, while many of his rival racers cruise around in highly-tuned Japanese Supra's and Skyline's.
Consequently, the fact that Vin Diesel will be driving the following Dodge Charger Daytona in the upcoming film, suggests that a rival will be in the aforementioned blue Nissan GT-R but don't let the proven speed of the GT-R dissuade you from a fair contest, as Toretto's Charger will inevitably have loads of upgrades under the hood including nitrous oxide.
The sixth Fast and Furious instalment is set to carry-on from the high-paced action thriller genre paved out by Fast 5 and continue to move away from the underground street racing scene of the first four films. What's more, a seventh Fast and Furious is also on its way.