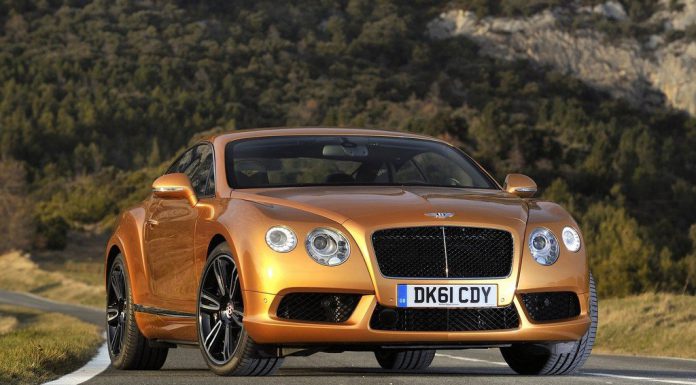 Despite the bleak economic situation still facing many countries around the globe, high-end performance cars have managed to increase in popularity with Bentley just announcing an increase of 22 per cent in 2012 sales compared to the previous year.
Last year, the British marque managed to sell 8,510 units, up from just 7,003 vehicles in 2011. Unsurprisingly, the U.S. managed to maintain its position as the company's largest individual market, with 2,457 Bentley's being purchased in 2012, which also signifies a 22 per cent increase from the 2,021 units sold in 2011.
Following just behind the U.S. was China, where Bentley delivered 2,253 cars at an increase of 23 per cent from the 1,839 cars of the previous year. European sales also increased by 12 per cent to 1,333 cars, while by far the largest percentage increase in sales took place in Japan with growth of 73 per cent where 190 units were sold, up from 110 in 2011.
This greater demand can largely be attributed to the new Continental GT V8 which accounted for one out of every five Bentley's sold.
Despite these impressive figures, 2012 sales were still down from the company's record 2008 year where 10,014 cars were sold.
[Via Motor Authority]