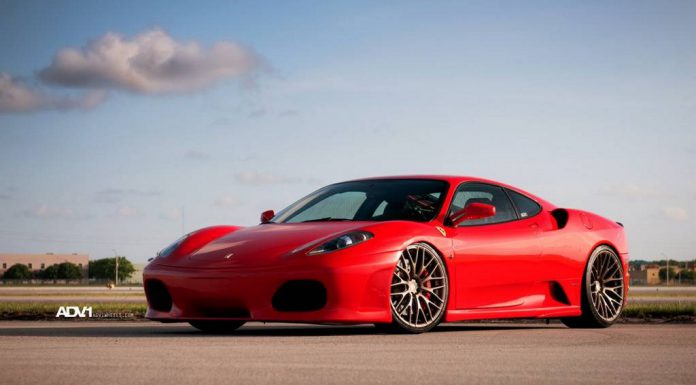 Acute Performance has just released images of their latest project involving the fitment of a set of ADV10.01SL lightweight forged wheels from ADV.1 to a Ferrari Red F430.
The seemingly-race derived wheels don't look too dissimilar from the units you'd find on your average Ferrari track car, albeit these ones a much larger and are not centerlocking.
Nevertheless, they're finished in a subtle shade of bronze which ensures they don't look too outlandish, nor too similar to the standard wheels fitted to the uprated Ferrari 430 Scuderia.