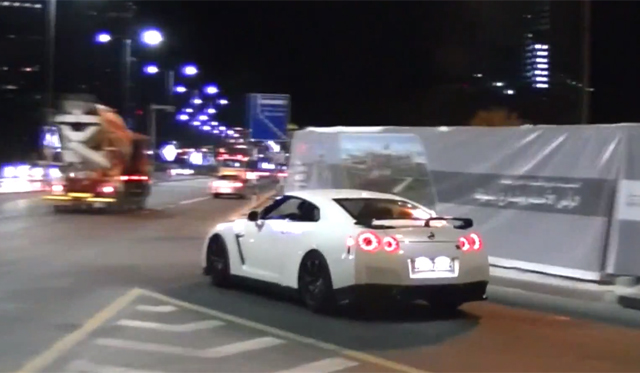 Superlennyo on YouTube recently stumbled upon a white Nissan GT-R fitted with a Meisterschaft exhaust during a recent stay in Abu Dhabi.
If the Nissan GT-R could be criticised about one thing, it'd be the fact that it simply doesn't have a stock exhaust note to match its stock performance capabilities. After all, the GT-R can accelerate faster than any Ferrari and Lamborghini, yet it barely sounds more impressive than a stock Porsche Cayman or Audi TT-RS.
Fortunately however, this Meisterschaft exhaust gets around that problem by amplifying the sound produced by the car's 3.8 liter twin-turbocharged V6 engine significantly.